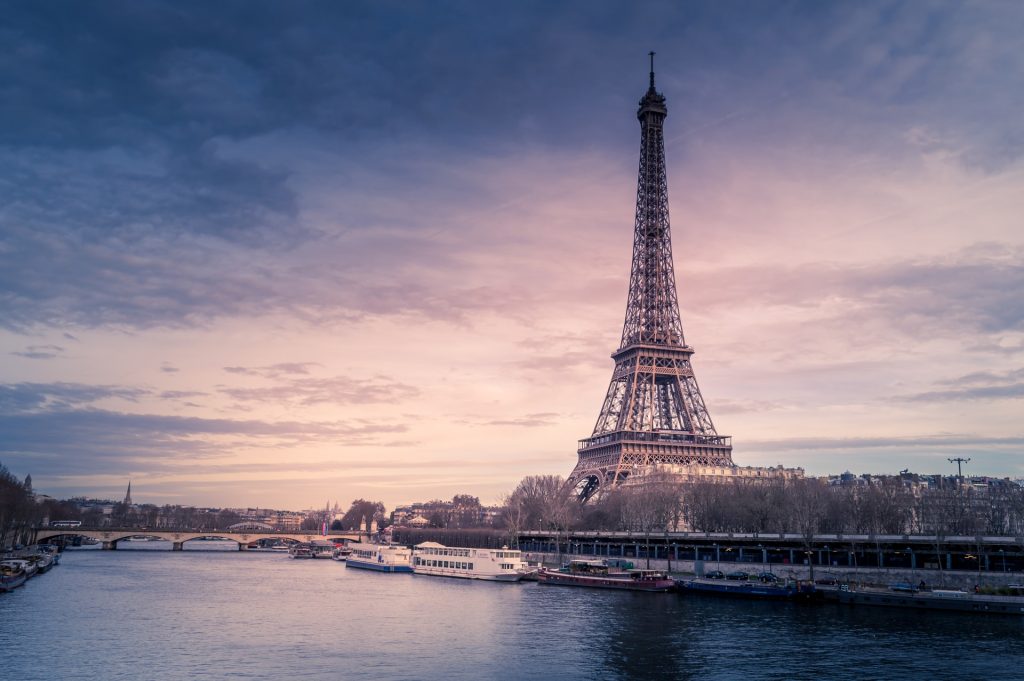 Finding an English-speaking counsellor or mental health support can be difficult in any country. Knowing who you turn to when you require psychological support in France can be useful knowledge, just in case you need to rely on it at some point in the future. I've put together a short list of suggestions that you may find helpful.
---
Contact me
I'm an English-speaking counsellor, a BACP registered therapist, working online with English-speaking clients in France and throughout Europe. For more information, feel free to contact me to see if I have availability.
---
Talk to your médecin traitant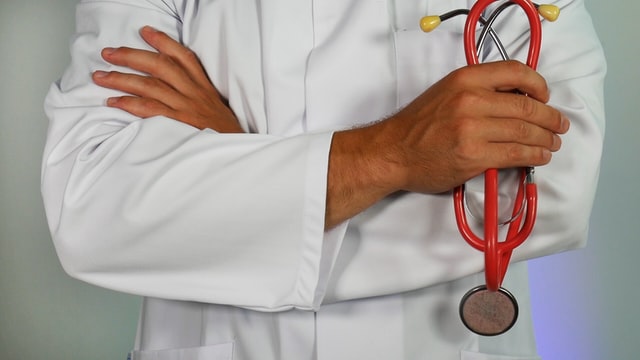 A médecin traitant is what English-speaking people might refer to as a GP, general practitioner, family doctor, and so on. Having a médecin traitant helps to ensure you get the highest possible reimbursement after and medical visit.
Your médecin traitant might speak English (though don't be surprised if they are reluctant to do so) or they might be able to recommend local services that cater to the needs of English-speaking people. They can also refer you to other mental health specialists, such as a psychologist (covered in the next section)
A side-note about being registered with the French healthcare system
If you aren't registered with the French healthcare system, or you are unsure about your rights, l'Assurance Maladie helpfully provide some information in English about registration into the French healthcare system and how to be reimbursed for your healthcare expenses.
In addition to the information online, they provide an English-speaking telephone number, which can be invaluable when first establishing yourself within the French healthcare system. Don't hesitate to call them if you are having problems getting set up with a Carte Vital, or other aspects of the French healthcare system.
Ask for a psychiatrist referral from your médecin traitant (GP)
Whilst you can self-refer to a psychiatrist in France, it can be more cost-effective to get the referral from your médecin traitant (general practitioner, or family doctor). You'll receive a referral letter which you can take to any psychiatrist to benefit from a higher reimbursement via social security and, if you have one, your mutuelle.
Though many psychiatrists in France are also trained as psychoanalyst or psychotherapists, they may not be in a position to offer you several sessions to talk through your issues. Generally, psychiatrists will prescribe treatments and oversee these treatments until you feel that you are better, or your symptoms have lessened to the point that you can live with them.
You can ask your doctor if they know of any English-speaking mental health support in the area – it can be surprising what knowledge a local GP holds. Though, don't be too surprised if they aren't able to point you in a helpful direction.
Go directly to a psychologist in France
Whilst many psychologists may be able to speak English, you may find that their willingness to work with you in your native language varies.
As they are providing a professional service, they must ensure that they fully understand your concerns and that you can fully understand the advice they provide you. Online booking tools for medical professional, such as doctolib, allow you to search by language spoken.
If you have a mutuelle, see what it offers
A mutuelle is a top-up insurance that many people will have through work, or privately, to cover any additional costs of French healthcare.
Some mutuelles offer an additional package of services that may be able to provide you with English-speaking mental health support. For instance, take a look to see if there is an option for a téléconsultation
avec un médecin (a doctor's appointment online or by phone) and see if it is possible to request the appointment in English rather than French.
Your mutuelle may also be a helpful point of contact for understanding what mental health services are covered and how you can access these.
You may be able to contact your mutuelle via email or through the online portal, so a translation tool, such as Deepl.com, might be very useful (though be mindful about providing personal, confidential, information to translation tools or over email).
Use specialist online directories to find English-speaking counsellor or mental health support in your area
Using a site like counselling in France, you can view therapists who provide English-speaking mental health advice and help, usually because they work with immigrants and expats now living in France.
These vary from French natives who have trained in France and are happy to work in English, to people, like myself, who have trained in an English-speaking country and provide online counselling in English.
There you will find psychoanalysts, psychologists, psychotherapists, counsellors, CBT practitioners, EMDR therapists, holistic wellbeing practitioners and everything else in-between. Some may focus on intercultural counselling or work with important issues such as gender and identity.
It can be helpful to validate their professional credentials – are they registered with a reputable body either in France or in their country of origin (like the BACP)? Are they insured? Do they receive adequate training and supervision?
Find an English-speaking counsellor back home
The recent surge in home-working due to the COVID-19 restrictions across many countries also means that you can work with an English-speaking therapist offering sessions online who is based in your home country. For instance, the BACP directory lists registered counsellors and psychotherapists – many of them now working online and happy to work with clients abroad.
You could choose a therapist who works with issues specific to your needs (I specialize on topics such as identity, change, relationships and gender, for instance) and, thanks to the internet, have sessions with them regardless of their location.
Call SOS Help
SOS Help is a volunteer-run service providing telephone support to English-speaking people in France. Though they are not mental health professionals, they can provide emotional support. SOS Help mention on their website they are linked to the Samaritans and the SOS Amitie Federation in France.
If you are familiar with the Samaritans, you'll know that as a listening service, they aim to simply be there for you when things are feeling difficult. Their role isn't to tell you what to do, or impose their beliefs upon you, but to acknowledge what you are going through and give you the opportunity to be heard. SOS Help aims to provide a similar service for English-speakers in France.
The service is available between 3pm to 11pm (France/Paris time) every day and is accessible by calling 01 46 21 46 46.
Contact your local town hall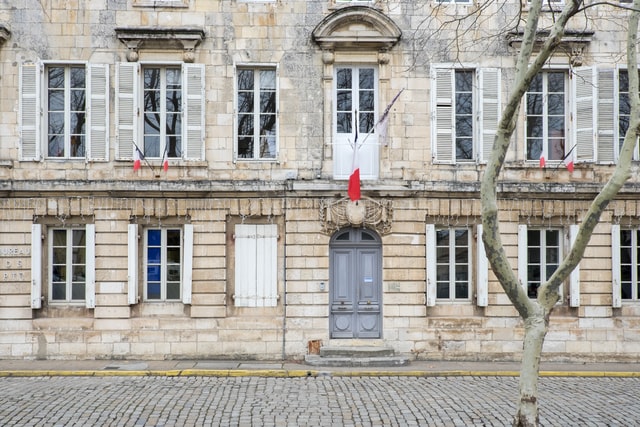 If you can speak French, even just a little, your local Mairie may be a helpful place to visit. People from the UK might find this a slightly strange suggestion, but the Mairie in many parts of France is seen as the hub of the community and can signpost people to appropriate services.
This might include services provided by the state, a business or through a non-profit association. Through the Mairie, you might be able to discover if there are English-speaking support groups or practitioners who can support you. If not, they might be able to provide you with further local references for your area.
After all the reports that go around about the overly bureaucratic nature of French civil service, it can be daunting visiting administrative services in France. However, I generally receive positive reports about people's experiences at their local Mairies and how welcomed they felt.
Let friends and family know how you are feeling
It's not unusual to keep mental health issues to yourself. Clients will often tell me that they didn't want to burden the people around them with their problems.
But, if you can, try to speak to a couple of people about how you are feeling – event if it's just to say that you aren't feeling so great.
If you struggle to find the words to use, a tool such as the feelings wheel can be a great starting point.
Allowing yourself to be vulnerable around the people you care about can open you up to the chance of being supported or helped in ways you may not have thought possible.
This isn't always easy, especially if contact with loved ones is via technology rather than in-person. But sometimes embracing and accepting how things are, rather than wishing for them to be somehow different, can be important – especially if you are not the type of person to share feelings easily.
Acknowledging that sometimes it's OK to not feel OK – and sharing that with others – can be a helpful first step.
If it's urgent, seek emergency support
If you feel as though you cannot cope, that you or someone else may be at risk of harm, or if you are feeling in crisis in any way, then you must seek emergency help immediately.
It can be much harder to understand a mental health emergency in comparison to a physical emergency. But if you feel you're experiencing a mental health crisis, you should seek immediate help.
The quickest way to access emergency support services is to dial 112 from any phone, or to go directly to an accident and emergency unit at your nearest hospital (look for urgence).
Even if your French isn't good, or non-existent, there will usually be someone at a medical centre, hospital, or urgence who will be able to understand English or at least find someone who can. There are many people who have spent years training and working specifically to help people in mental health crisis – so please, reach out and get their support – it's undoubtedly what they are there to do.
In summary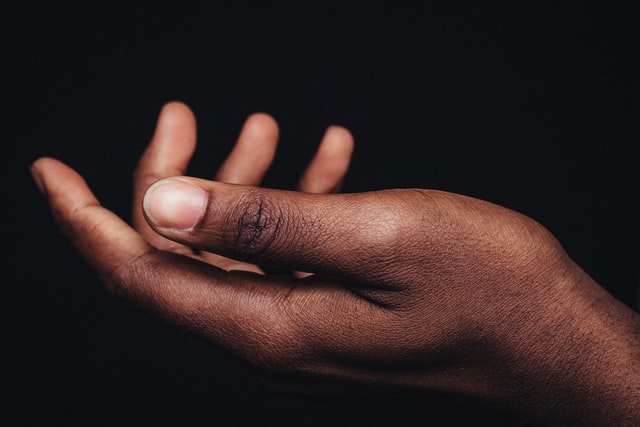 It can feel difficult accessing an English-speaking counsellor or therapist when living in a foreign country. I hope that sharing some options for getting support for your mental health when living in France is helpful to you. If you know of any other suitable sources of support, please get in touch.