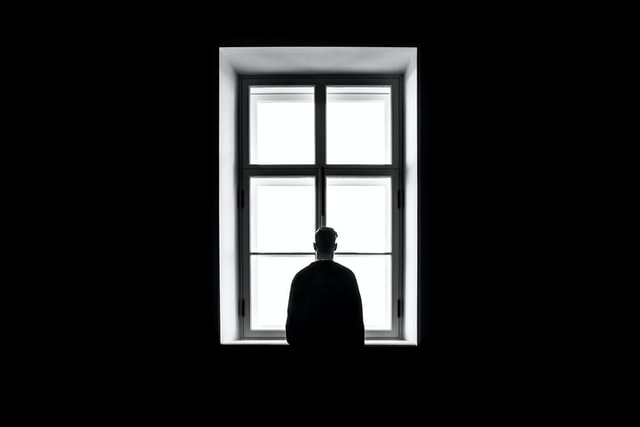 The Johari Window is a simple but powerful tool to help improve your self-awareness. This post takes you through how you can use this tool to help increase your own levels of self-awareness.
Who created the Johari Window?
It was created back in 1955 by a couple of psychologists called Joseph Luft and Harrington Ingham – you might recognise that the name Johari comes from a mash-up of their first names. I'm not sure if they were the pioneers of name blending but they were certainly ahead of ahead of Brangelina and Kimye.
Who uses the Johari Window?
The tool is really popular with life coaches and organisational trainers. And from time to time you might hear therapists, such as myself, suggest it if a client is working through aspects of self-esteem or self-identity.
I've also heard that it's a popular self-help tool. Perhaps because it helps us to think about a very complex concept – just who am I?
How to use the Johari window
This model of self reflection consists of four quadrants: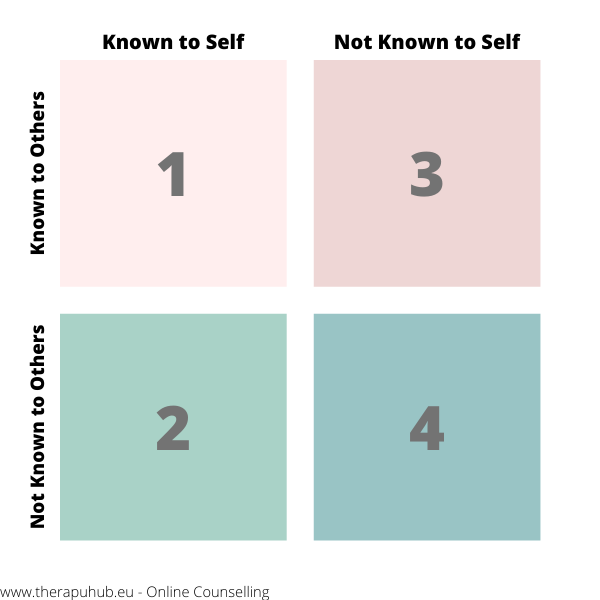 The stuff you know about yourself and that others know about you
The stuff you know about yourself but others do not know about you
The stuff others know about your but you don't know about yourself
The stuff neither you nor other people know about you
You could have a go yourself at thinking what might go into the first two boxes. And, if you are able to, perhaps ask someone close to you to help with box two and box three. To get you started, here's a list of adjectives (but you don't need to restrict yourself to these!)
Adjectives to describe personal characteristics
able
accepting
adaptable
bold
brave
calm
caring
cheerful
clever
complex
confident
dependable
dignified
empathetic
energetic
extroverted
friendly
giving
happy
helpful
idealistic
independent
ingenious
intelligent
introverted
kind
knowledgeable
logical
loving
mature
modest
nervous
observant
organized
patient
powerful
proud
quiet
reflective
relaxed
religious
responsive
searching
self-assertive
self-conscious
sensible
sentimental
shy
silly
smart
spontaneous
sympathetic
tense
trustworthy
warm
wise
witty
Once you have gone through that exercise it can be interesting to understand the labels that this model gives for each of the numbered boxes.
These boxes are labelled based on the nature of our – or other people's – awareness.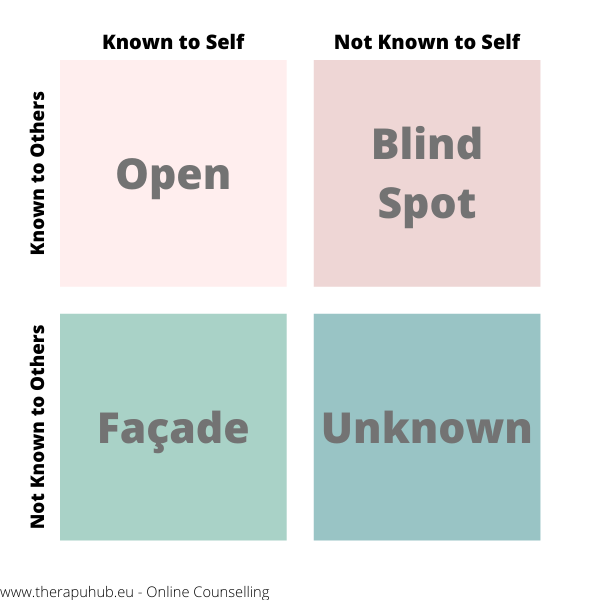 The stuff you know about yourself and that is known to others is called the 'open', or public, self. The stuff that you know but others don't is referred to as the façade, (or hidden, secret, private) self. The stuff that people know about yourself but isn't part of your awareness is called the 'blind spot'. Whilst the stuff that no one knows about you – including yourself – is referred to as the unknown self.
The Open Self is the part of your identity that you have the most awareness of. Coaches tend to refer to this as your comfort zone, though I would suggest that this isn't the case for many people who may find aspects of their current identity as unsatisfying or no longer relevant.
The Façade or hidden self is the part of your identity that has not yet been possible to make known to others. This may be due to a multiplicity of reasons, including societal restrictions or simply because it feeling difficult, embarrassing, or shameful to let people know.
The "blind spot" self is the parts of you that others might agree on but are really outside of your awareness. For instance, you feel as if you are a failure at everything but people see you as successful. Or loved ones telling you that you are argumentative when you only ever feel like you are expressing a fact.
The unknown self is often referred to as the hope and aspirations that you'll have in the future. You don't know what this stuff could be, but often, with greater self-awareness this sense of not knowing can reduce.
Talking with others, and listening to what others have to say about you to improve self-awareness
Once you have a sense of what you know about yourself and perhaps, after speaking with someone close to you, what others may know about you, you can then start to wonder how you might like things to be different.
The model suggests that this process involves telling and asking people. So, you tell them what you want them to know about yourself and you ask them for more feedback about how they perceive you. through this process you are supposed to gain greater self-awareness and diminish the unknown self.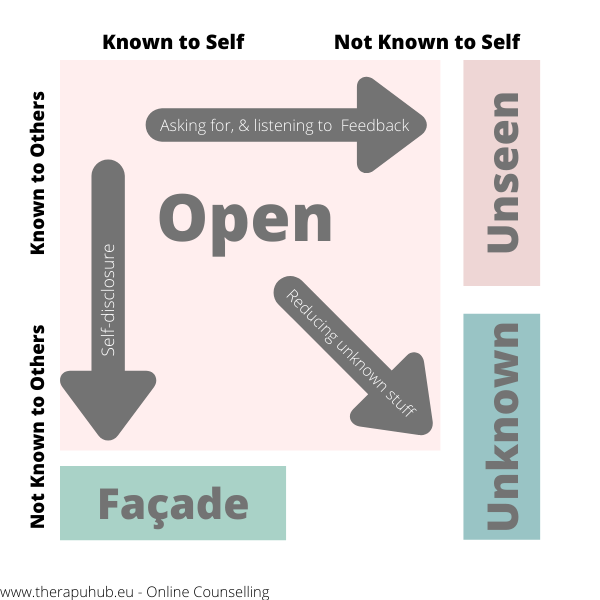 It's important to note that this may not be suitable, appropriate, or even useful for everyone and every situation. However, if you are looking for a simple tool to help you gain a little bit more self-awareness, then the Johari Window could be a helpful consideration.