How much does a counselling session cost?
£50 for clients in the UK or 55€ for clients outside the UK.
How long does a session last?
How often do sessions take place?
Is there a minimum or maximum number of sessions?
No, you do not need to commit to any number of sessions. There is no minimum and if we work together in an open-ended way, we will review our work together at frequent intervals.
How do I pay for my session?
You'll receive a link from me (via Revolut) to pay by bank transfer, or using a debit or credit card.
What if I need to cancel or reschedule?
Please let me know by email. If you provide more than 72 hours notice, you will not be charged for the cancelled or rescheduled session.
Do you offer subsidised rates?
Yes. My subsidised rate (£40/44€) per session is available for a limited number of clients. Please contact me for further details.
What happens if I don't attend my session?
If you do not attend a planned session or do not provide at least 72 hours notice then you'll still be liable to pay for the session. Refunds are not payable on missed sessions.
What happens if I am late for my session?
Late for your video, voice or messaging session? Your session will still take place but it will still end 50 minutes after the agreed start time.
Unable to send your email by the agreed time and date? The session fee will still apply, you will not be refunded, and you will lose that session.
How do I end counselling?
Please let me know during a session. You are free to end at any time but it can be really helpful to work towards an ending, rather than end suddenly.
Of course, if you would like to end due to a concern about my work please let me know by email, or contact the BACP's Ask Kathleen service for independent help and advice.
Does geographical location matter?
Due to limitations beyond my control, I am unable to work with people based in the USA or Canada.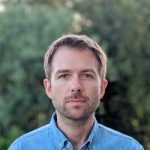 William Smith
MSSc, BSc (Hons), MBACP, MBPsS
Integrative BACP registered counsellor working with clients throughout Europe and beyond.